If you liked Tales of Symphonia Remastered, here are some of the best JRPGs you should try!
Tales of Symphonia Remastered brings one of the best games in the series and genre to modern platforms, so new players can fall in love with the world and characters like many did years ago. But what happens when the credits roll and you even try the New Game Plus mode?
There are a lot of other JRPGs that can give you a similar experience to Tales of Symphonia. This type of game is full of great characters, fun game systems, and unique worlds that will draw you in as soon as you turn it on. Whether you like the real-time battles in Symphonia or want a more traditional turn-based experience, you will definitely find something you like.
Tales Of Arise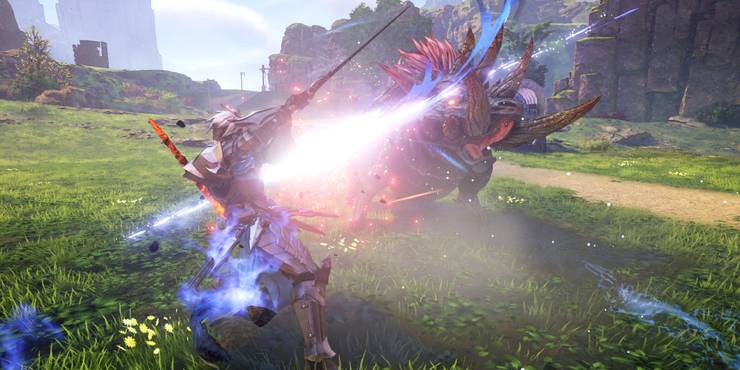 In Tales of Arise, the latest book in a long-running series, the first choice is one of the more obvious ones. Tales of Arise is not only a great JRPG, but it's also one of the best in the series. It has a great cast of characters, a beautiful world, and a story that will keep you interested the whole time.
If that wasn't enough, the gameplay is smooth and surprisingly deep, which makes you want to try out different Artes and go off the beaten path to meet interesting monsters or people. The world of Dahna is big and full of things to see and do. If you like what Symphonia has to offer, Tales of Arise should be your first choice.
Final Fantasy 7 Remake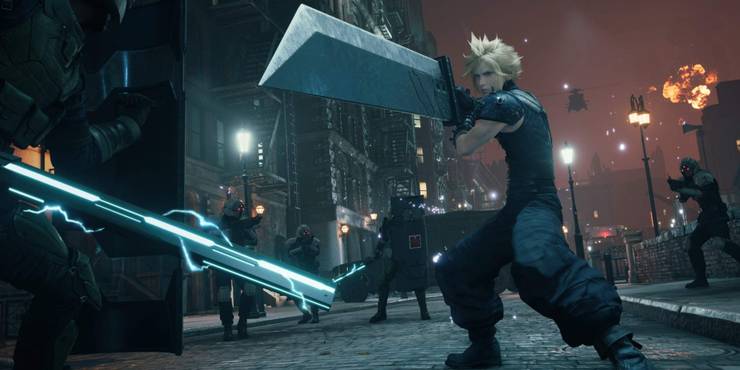 Final Fantasy 7 Remake easily checks all of these boxes, with its interesting world and nearly endless stream of great characters. And it happens only in Midgar. If you liked the original or didn't play it but have always wanted to see what everyone has been talking about for almost 30 years, FF7 Remake is a great way to get into this amazing world.
Every character is shown with care and heart, and this shows in the story and gameplay as a whole. Their interactions with each other during battle never get old, and all the heartwarming and heartbreaking moments you'll see will leave you wanting more when the credits roll. Cloud Strife's shoes are always open, and Final Fantasy 7 Remake makes it easier than ever to step into them.
Dragon Quest 11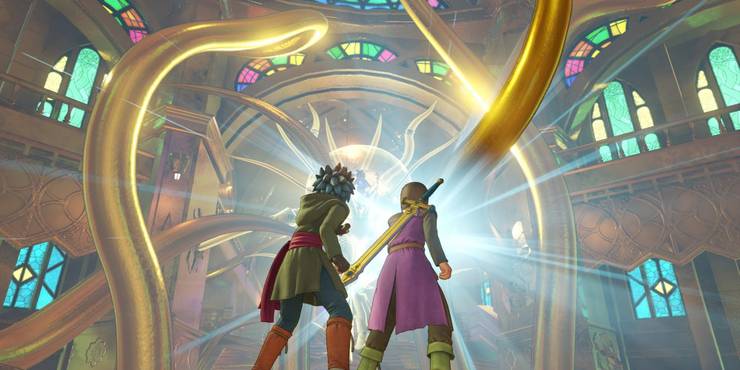 Even though Dragon Quest 11 is a turn-based JRPG, it does a lot to help you learn its many systems and mechanics while also giving you one of the most beautiful worlds in the genre. Even though it's not for everyone, Dragon Quest 11 might be for you if you liked the charm of Tales of Symphonia's world and characters.
There's nothing quite like a Dragon Quest game, and 11 is a great addition to the legendary series that fans of the series or the genre should try at least once. Even though the fighting system isn't the best, this game has a lot of personality and charm, making it an obvious choice.
Yakuza: Like A Dragon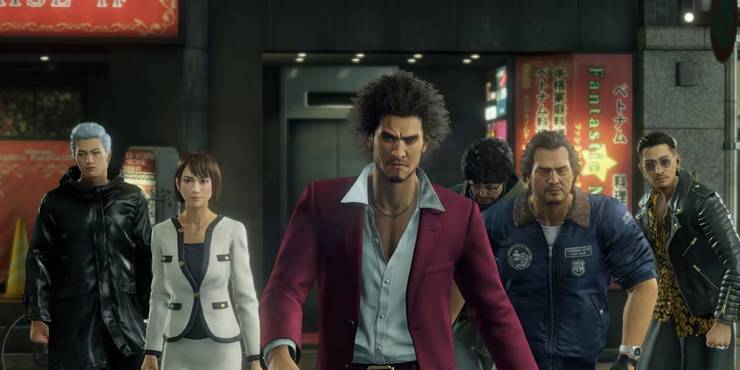 Yes, Yakuza: Like a Dragon is another JRPG where you take turns, but hear us out. It's great, and it might even be the best one of the last five years. If you want weirdness, Like a Dragon has a lot of it. It also has lots of emotional moments that will make you cheer for Ichiban or cry with him.
Even though we said there was nothing like a Dragon Quest game, there really is nothing like the Yakuza games, and Like a Dragon is one of the best ways for JRPG fans to get a taste of this universe. Like a Dragon is so wonderfully weird in its gameplay, characters, world, and overall feel that it is a must-play for anyone who liked the silly and fun parts of Symphonia.
Ys 8: Lacrimosa Of Dana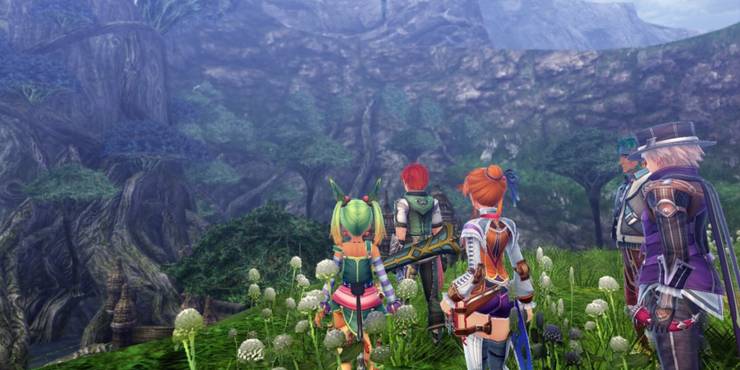 Ys 8: Lacrimosa of Dana is not the most recent game in the series, but it is still one of the best. It was recently ported to modern consoles, so even more people can play it. If you liked how Symphonia's combat worked, you'll be happy to hear that Ys 8's is very similar.
Not only that, but this game also has a great cast of characters and a story that will keep you interested until the end. Overall, Ys 8: Lacrimosa of Dana is similar to Symphonia but different enough to be interesting and stand on its own.
Xenoblade Chronicles 3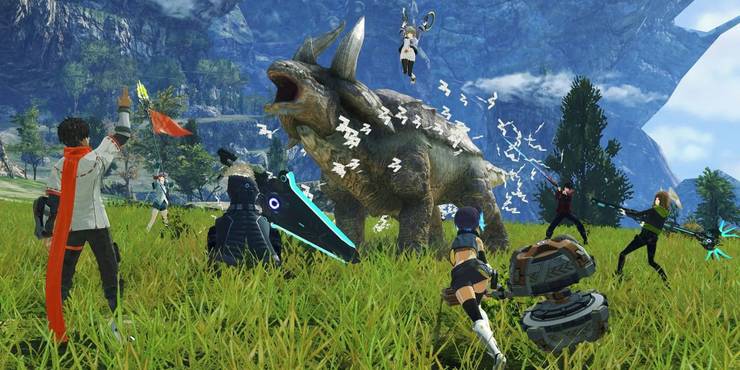 Xenoblade Chronicles 3 is a tricky game that almost made this list. It has a great cast of characters and a heartbreaking story, so we couldn't leave it off. Tales of Symphonia Remastered's combat is very different from what's in this game. Still, its world and how it deals with and treats its main characters make it a great choice for Symphonia fans who fell in love with their party members and cared a lot about what was going on.
But that doesn't mean that combat or gameplay in Xenoblade Chronicles 3 are bad in any way. It's actually the opposite, and it's one of the most interesting ways to fight in a JRPG. It just doesn't have the same systems and mechanics as Symphonia, so based on gameplay alone, it's hard to recommend it. But if you want a deep story with some of the best characters in the genre, we say go for it!
Secret Of Mana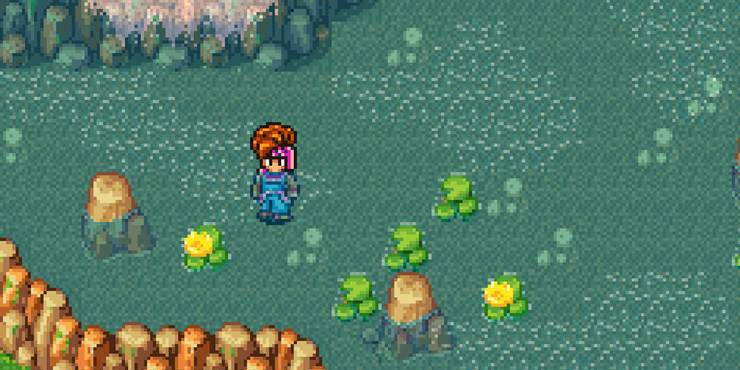 Secret of Mana is one of the best JRPGs with real-time battles from its time, and thanks to a recent 3D port to modern consoles, it still holds up today. Like Ys 8: Lacrimosa of Dana, Secret of Mana has almost everything you could want: an enchanting world, likeable characters, and a story that keeps you interested.
When people talk about the "Best JRPGs of all time," Secret of Mana is always near the top of the list, and there's a good reason for that: It's awesome. If you haven't tried this classic game yet but loved your time with Tales of Symphonia Remastered, Secret of Mana might fill the hole in your heart left when you left Sylvarant.
The Legend Of Heroes: Trials In The Sky FC Evolution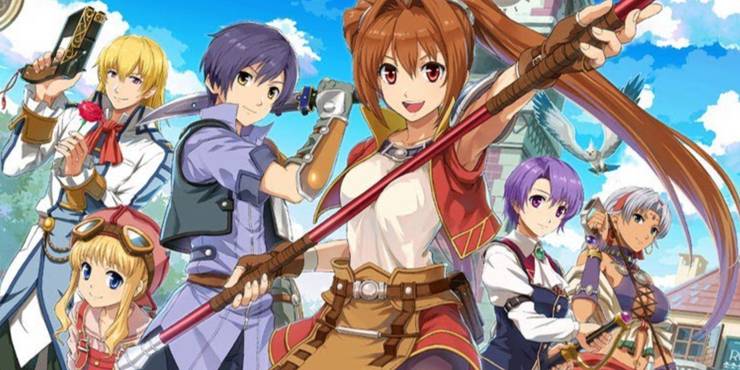 Last but not least is The Legend of Heroes: Trials in the Sky FC Evolution, a remake of the 2004 game Trials in the Sky that came out recently. Even though the combat is turn-based and has nothing to do with Happy Wheels, the world is beautiful and has a lot to offer. If someone or something in Sylvarant caught your eye, you'll be hooked right away.
Trials in the Sky is the first game in the Trials of series, but it is the sixth game in the Legend of Heroes series as a whole. It gets a lot of praise for having a big and deep world, beautiful art, and fun gameplay. If you liked how the characters interacted, how the world was built, and how the game was put together in general in Symphonia, this will probably do the same thing to you.